ST. LAWRENCE SUMMER MUSIC SCHOOL
Summer is a great time to learn an instrument! Take advantage of this new opportunity exclusively for the St Lawrence school and parish community. Offering weekly 30-minute instrumental music lessons ...

Summer Reading - Scholastic Minutes
Record your reading minutes this summer! Use the information you received a year end. Here is the site address: http://www.scholastic.com/ups/campaigns/src-2014

2014-2015 Supply Lists
Classroom supply lists for the 2014-2015 school year.

Financial Aid
Families applying for financial aid will need to complete an application and submit the necessary supporting documentation to FACTS Grant & Aid Assessment by April 16, 2014. Applications received aft...

FACTS Info - Tuition Payment Plan
Please click here and then choose one of the following links for the FACTS Tuition Payment System.

NEWSFLASH signup
To signup for our school wide newsflash, please click here.

Summer Reading Packets 2014
These information packets were sent home in the last Tuesday envelope in June. Happy Reading! If you want to check to see if a book has an AR quiz, click here: AR Bookfinder
Check on this site to see if your book has an AR Quiz.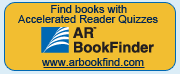 St. Lawrence School

1000 North Greece Rd.

Rochester, NY 14626-1098

585-225-3870

585-225-1336 (fax)

slawrdcs@dor.org