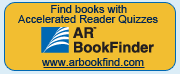 NEWSFLASH signup
To signup for our school wide newsflash, please click here.
Creating A Safe Environment (CASE)
All volunteers, in diocesan organizations who work with children and vulnerable adults must follow these same guidelines. This would include all our parent volunteers.
FACTS Info - Tuition Payment Plan
Please click here and then choose one of the following links for the FACTS Tuition Payment System.
Power School Parent Portal Registration
St. Lawrence allows on-line viewing of student information through PowerSchool, our electronic grading application for parents and guardians of students. Those who choose to participate can view ...