St. Lawrence wins the Spring Reading Challenge!
St. Lawrence School is the winner of the Spring Reading Challenge. Our students read 42 minutes per student per day.Click here to see the results for all Diocesan Schools.

Online Lunch Ordering
Lunches will be ordered online this year. Please review the instructions carefully to be sure you meet all deadlines.

Financial Aid
Families applying for financial aid will need to complete an application and submit the necessary supporting documentation to FACTS Grant & Aid Assessment by April 16, 2014. Applications received aft...

FACTS Info - Tuition Payment Plan
Please click here and then choose one of the following links for the FACTS Tuition Payment System.

NEWSFLASH signup
To signup for our school wide newsflash, please click here.

Power School Parent Portal Registration
St. Lawrence allows on-line viewing of student information through PowerSchool, our electronic grading application for parents and guardians of students. Those who choose to participate can view ...

AR Bookfinder
Check on this site to see if your book has an AR Quiz.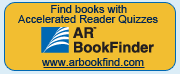 St. Lawrence School

Principal Mrs. Susan Sak

1000 North Greece Rd.

Rochester, NY 14626-1098

585-225-3870

585-225-1336 (fax)

slawrdcs@dor.org